Clean POV
10 Self-Loving Tips for Eating Your Way to a Better Booty
First of all, I want you to know there is NO such thing as an ugly booty! We come in all shapes and sizes, and they are ALL beautiful 🙂
That said, if you're setting your sights on a goal to shed unwanted weight or sculpt that booty of yours, it's how YOU feel best that matters most. I'm here to support you in your mission, that's what CleanFoodCrush is all about.
Here are 10 Self-Loving Tips for Eating Your Way to a Better Booty:
Eat the RIGHT Kinds of Carbs.
This is a big one. If you're aiming to burn fat and build muscle, you don't need to avoid carbs. In fact, carbohydrates are important for hormonal balance, weight loss and overall health. But depending on your carbohydrate sources, they can either harm you or help you. Reach for complex carbohydrates the majority of the time, and do your best to minimize your intake of simple carbohydrates as much as possible. Complex carbohydrates like the ones listed below digest more slowly and give your body fuel to rebuild and repair. Simple carbs are things like breads, pastries, fruit-juices and candy.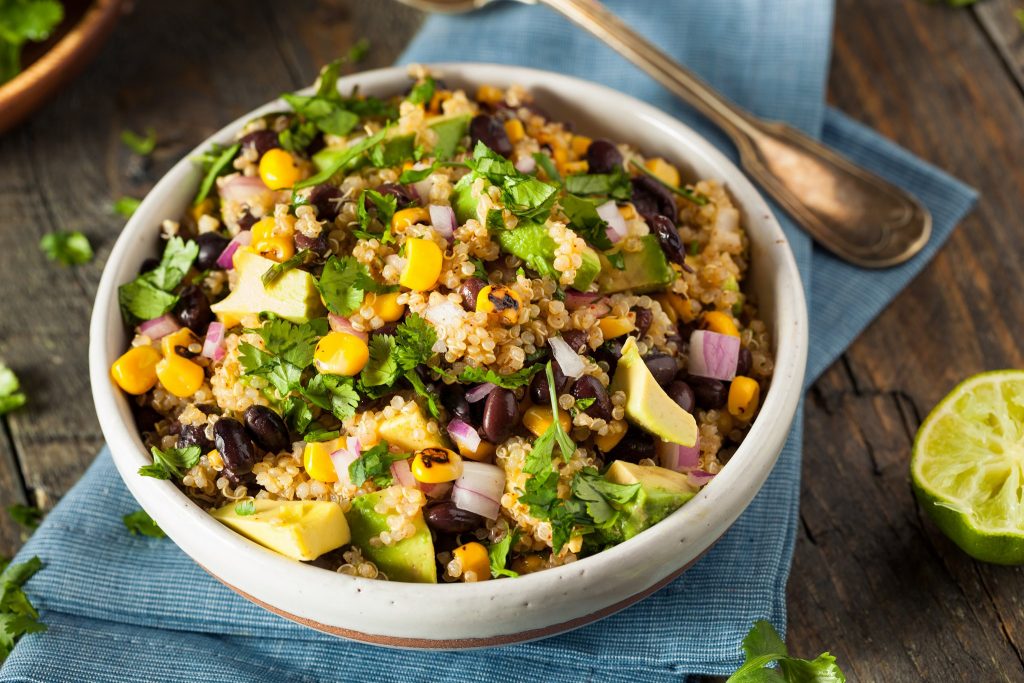 1. Quinoa
Quinoa is a protein-rich seed similar to rice with a fluffy texture. Incorporate it into salads, soups and stews. This amazing grain has gained a lot of attention over the years for its nutritional benefits which include iron, magnesium, and an abundance of fiber. Try this Cilantro-Lime Quinoa Salad recipe I created!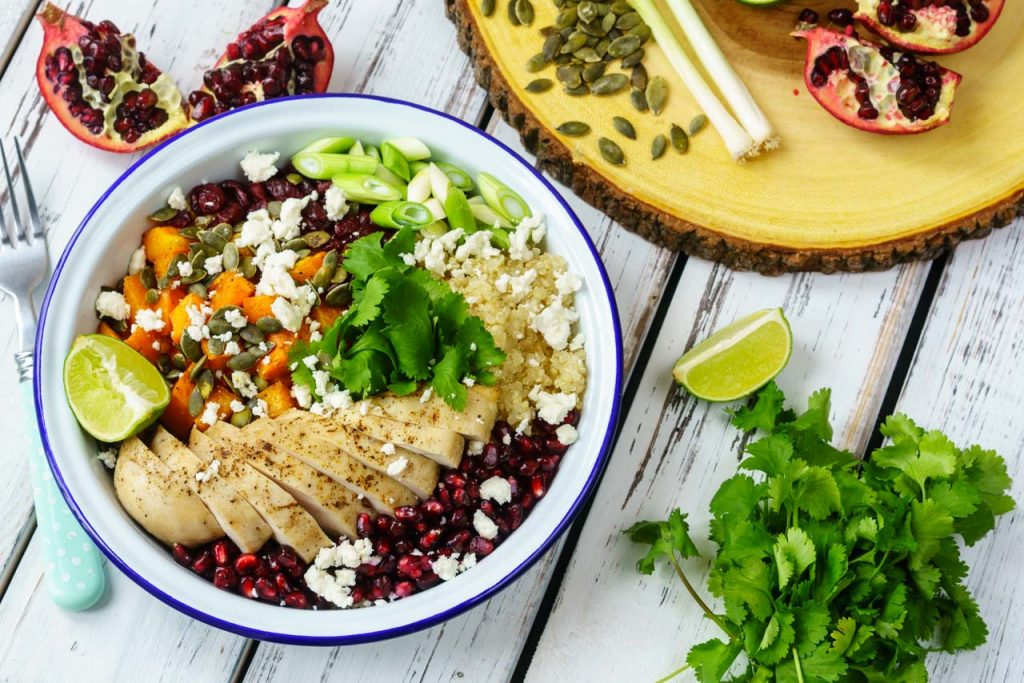 2. Squash
Squash is so versatile and can take the place of white starches like potatoes. I also love to slice up squash, season it and bake it. Oh and here's a secret: If you ever find delicata squash in stores, you can slice it, season it and enjoy it baked… it tastes just like french fries! You're also getting a boost of Vitamins A and C when you enjoy squash, which are great for your hair, skin and immune system. Try out these Roast Chicken + Butternut Squash + Quinoa Winter Bowls.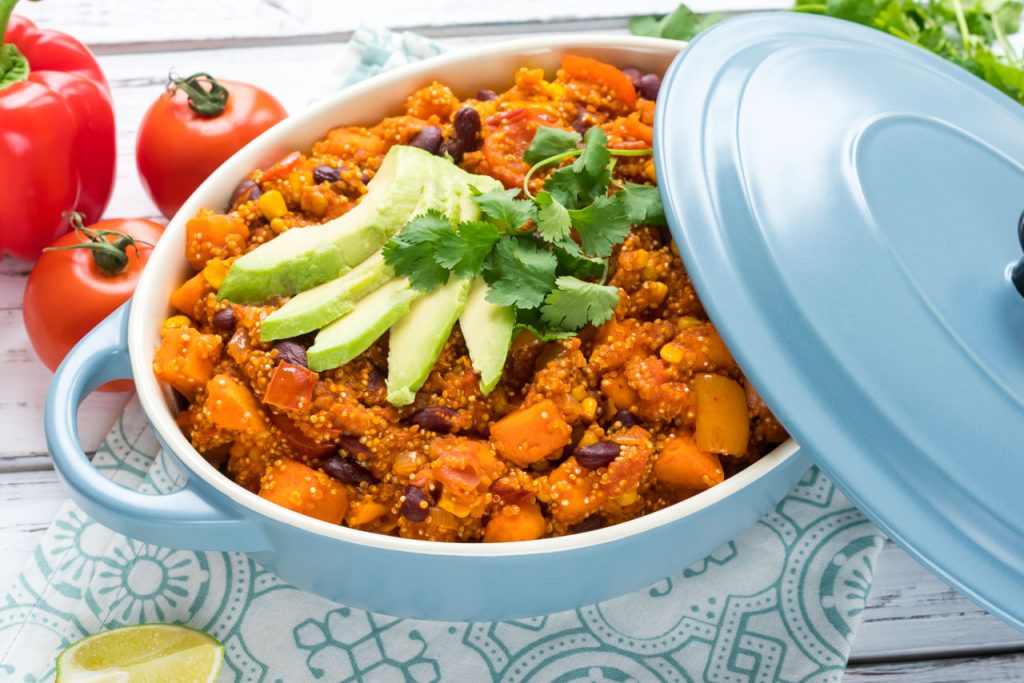 3. Beans
Beans are rich in fiber and supply your body with the energy it needs to function optimally. They're also rich in protein and compliment festive dishes like this One-Pot Mexican Beans and Quinoa recipe.  After enjoying a meal with beans, you're more likely to feel satisfied and less likely to have cravings for sweet treats.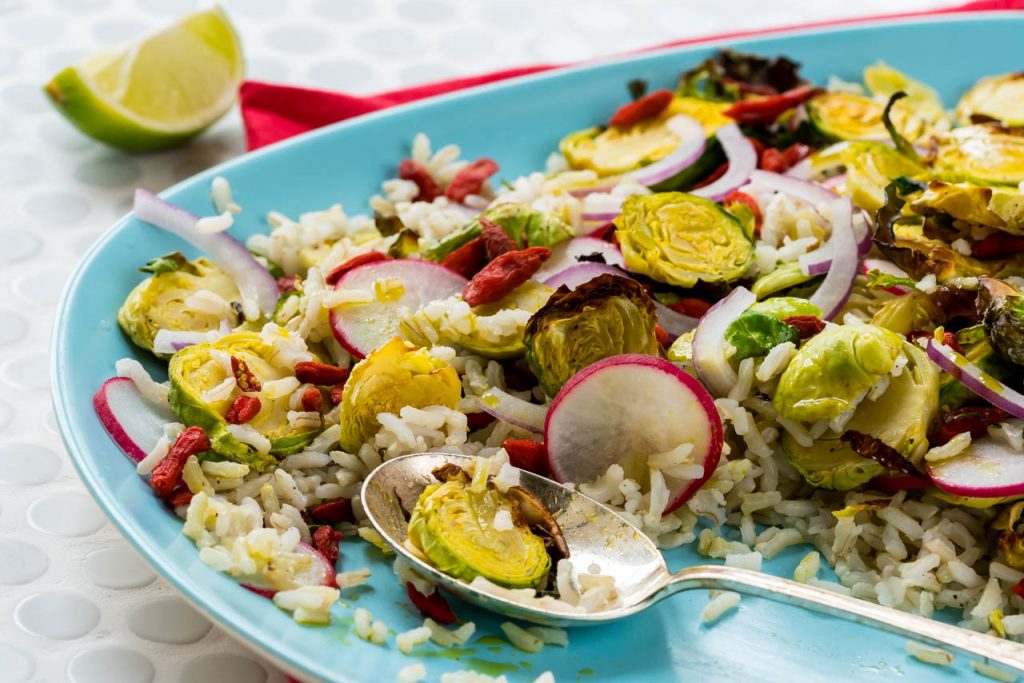 4. Rice
Rice makes a smart post-workout lunch or dinner because your body can easily digest the carbohydrates and begin burning fat and building muscle. Remember, part of building a beautiful booty means giving your body foods it can easily recognize and digest. The less time your body spends on sorting through processed ingredients and chemicals, the faster it will transform! Try this Brussels Sprouts & Brown Rice Salad after a workout day as a side-dish. It's great for the whole family too 🙂
Get Clean Protein in Your Diet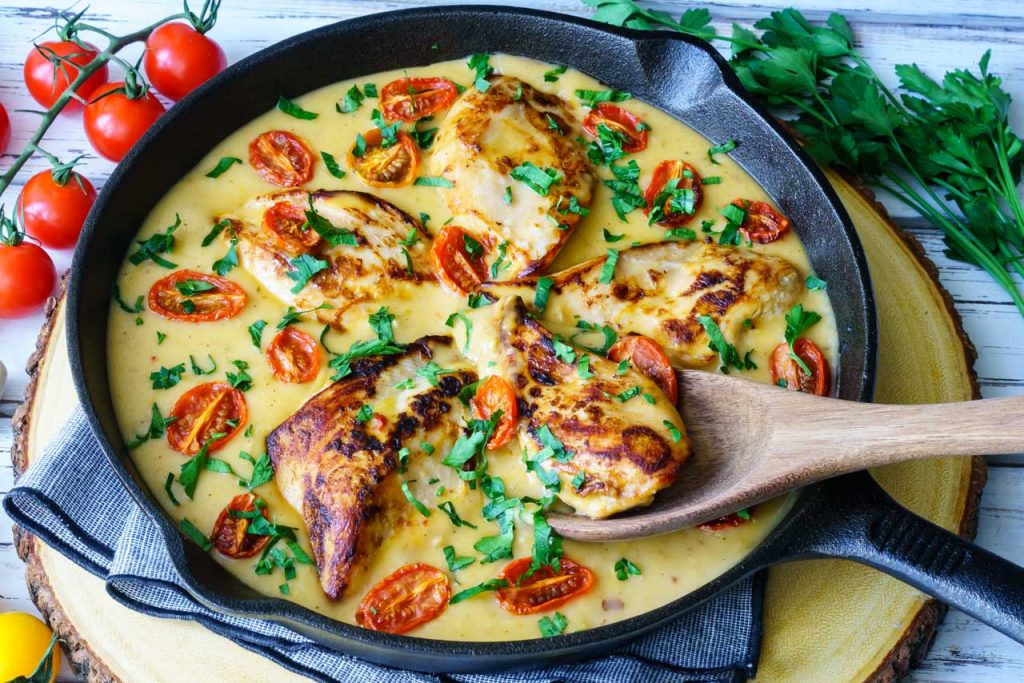 5. Chicken
An affordable source of lean protein and easy to dress-up, chicken is a wonderful way to satisfy your hunger while doing your body good. You can try this Creamy Garlic & Tomato Basil Chicken Skillet for a recipe that's Clean Eating Approved and read in under 30  minutes. Notice the more you eat this way, the easier it becomes to Eat Clean on a regular basis.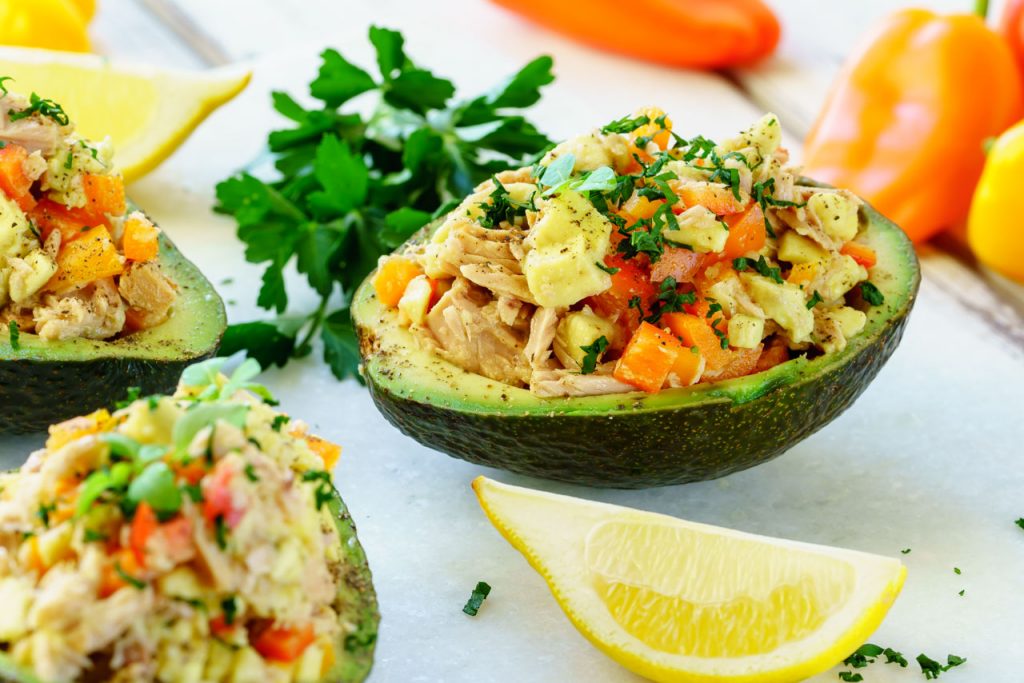 6. Tuna
A salt-water fish that's rich in Omega 3's which supports healthy joints, hair, skin, nails and promotes hormonal balance can be added to the list of better-booty foods. Not only is it an affordable source of protein, it also whips up FAST and delicious meal ideas like these Tuna-Stuffed Avocados that make a quick and easy lunch.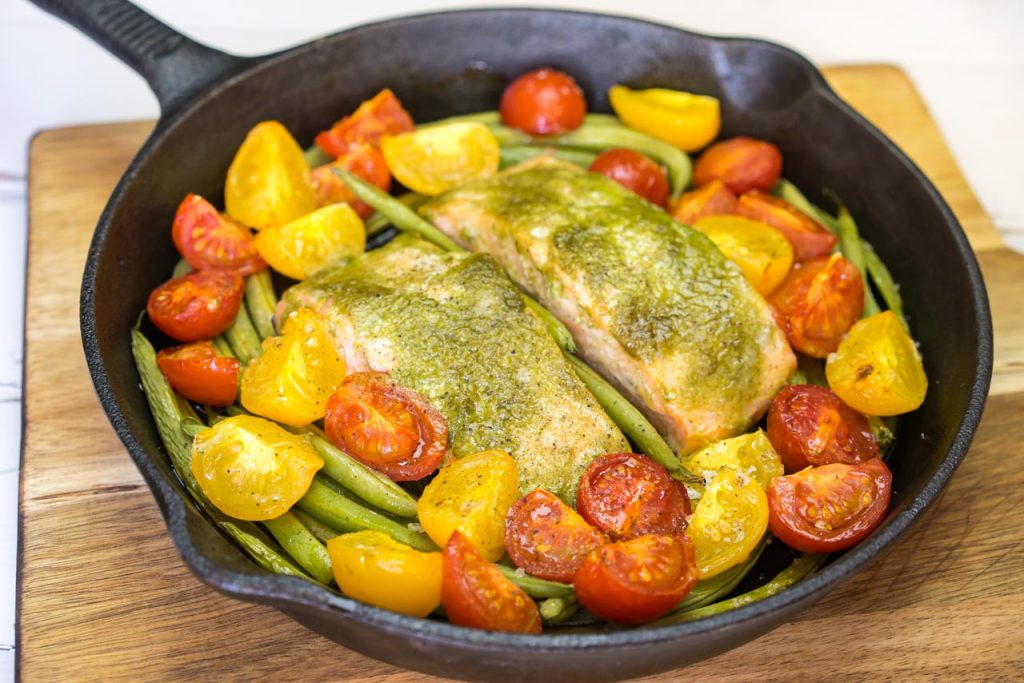 7. Fish
Eating Clean is the way to achieving the shape you desire. Fish is a clean protein and loaded with Vitamin D which can keep your immune system strong while supporting your new lifestyle that ideally includes more frequent workouts. When you're first adapting to a new workout routine, your immune system can become a little bit stressed. During this time, it's very important to eat a healthy diet and include foods rich in Vitamin C, D and of course – good carbs and proteins. I love salmon so much, I want to share a few recipes with you:
Try this One Pan Lemon Salmon with Asparagus, it's delicious.
Super Quick One-Pan Pesto Salmon with Green Beans and Tomatoes.
Check out this Grilled Salmon, Avocados and Peaches Recipe!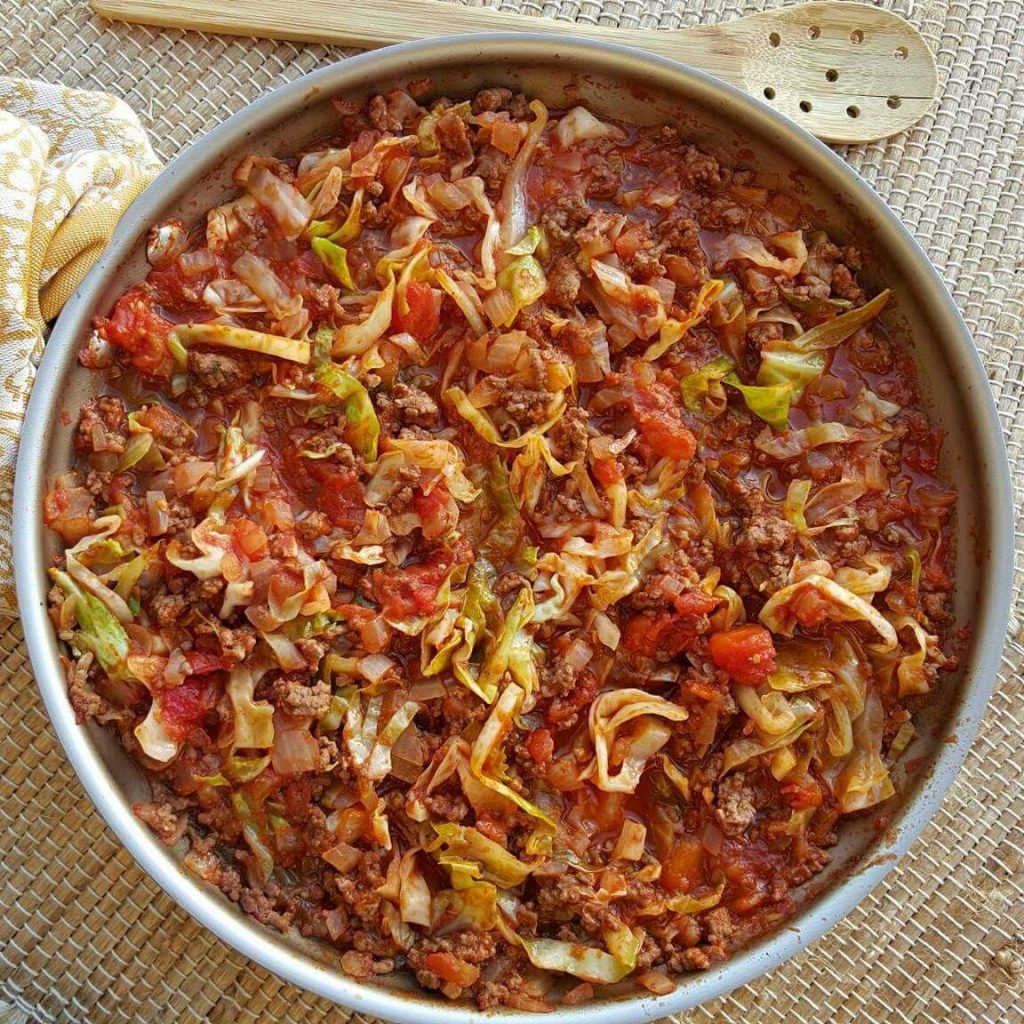 8. Grass-fed Beef
Grass-fed beef is higher in Omega 3's than regular grain-fed beef, though it can get expensive. So if you're on a budget, simply add it to the menu when you can and try more chicken and fish recipes in between. This One Pan Grass-fed beef and Cabbage Skillet Recipe is delicious and budget friendly!
Move Your Booty and Have Fun!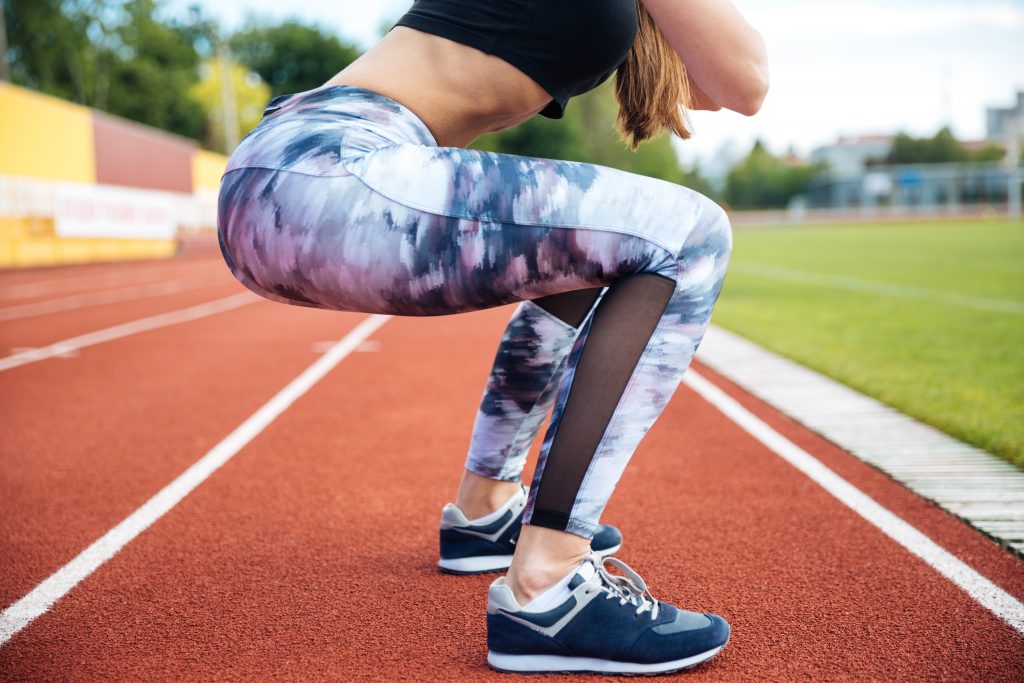 9. Squats
Obviously we've all been told squats will get you that beautiful booty you've been dreaming of, but the reality is without Eating Clean and consuming the proper kinds of foods, squats just won't be enough to help you reach your goals. But combine this booty sculpting exercise with a daily commitment to Eat Clean and you are SET! You can start with basic wall squats, or use small dumbbell weights to do lunge-squats. This move targets your glutes, your butt and your thighs.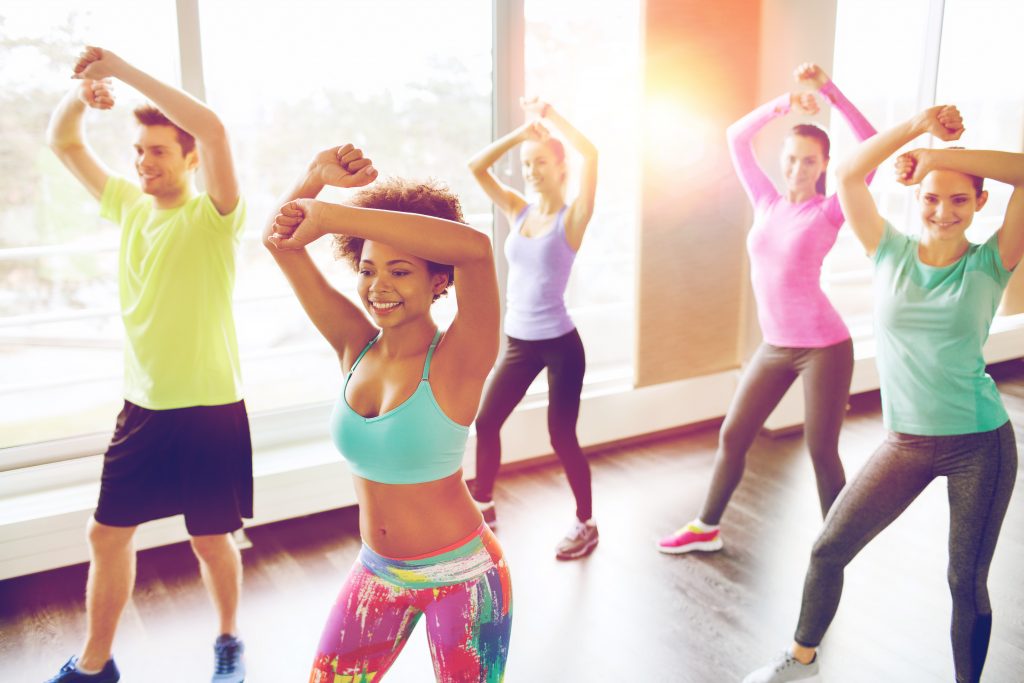 10. Dance
Looking for inspiration to get moving? Try dancing! You'd be amazed at how many calories you can burn while you're shaking your booty to music you love; it's the perfect workout on cardio day. Not only are you helping to boost your metabolism, but you're also boosting endorphins (happy chemicals) that signal your body to relax, and to shed excess weight that may have been caused by too much the stress hormone, cortisol. You can find local dance classes at fitness centers, gyms, community centers or in your very own home online.
And there you have it, 10 sure-fire ways to achieve an even more beautiful booty. But before I go, I can't stress the importance of Self-Love enough! Remember to love yourself all along the way and before you know it, you will transform. There really is something to accepting where you're at now before anything can change.
Read my 6 Reasons Why Self Love is Important next and come back soon 🙂
  Rachel
Leave a Comment Below:
Related Posts :